
My client list is small for
individual attention
TRUSTED CLIENTS

Winning results
in different cases.
TRUSTED CLIENTS

At my practice you are a name,
not a number!
TRUSTED CLIENTS
MY PHILOSOPHY:
"I believe in trustworthy and passionate legal representation."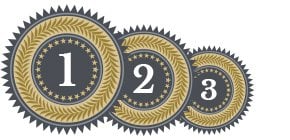 I have a lot of training and certification as a lawyer!
As a native and lifelong resident of Central Florida, Ms. Hartbrodt attended Stetson University in
DeLand, Florida for her undergraduate education. In 2015, Barbara graduated with honors, Cum
Laude, from Florida A&M University College of Law ("FAMU") at the top of her class. During
her law school career, Ms. Hartbrodt held office as the Treasurer of Law Students for
Reproductive Justice, a student organization.
Prior to admission to the Florida Bar, Ms. Hartbrodt interned as an Associate Attorney at the
Homelessness & Legal Advocacy Clinic at FAMU College of Law. During this role, she gained
valuable experience and skills in handling a wide range of family law issues including divorce,
division of assets, child custody/support, alimony, paternity, and domestic injunctions. Ms.
Hartbrodt further developed skills including mediation, interviewing and counseling, and trial
practice.

About Us
Hartbrodt Law, P.A. is a Florida law firm that is committed to providing quality legal services for your family and estate planning needs, at an affordable cost. We believe that you should not have to choose between cost and quality of representation in matters that concern your family and assets. At Hartbrodt Law, you can expect to be treated with the utmost respect and dignity at each stage of representation.
Areas of Practice
"Every mountain top is within reach if you just keep climbing."
MY PRACTICE AREAS

REQUEST A FREE CONSULTATION
Fill out the form below to recieve a free and confidential intial consultation.